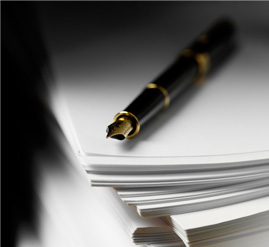 Risk Management and Internal Controls are a major concern today for the ever emerging India Inc. There is a constant need to address issues like strengthening and maintaining the internal controls, corporation governance and risk management by the Companies.

Our team of experienced Internal Audit Professionals, consists of Chartered Accountants, who assure that the internal controls of our clients are in place and the operations are carried out with minimal risks.

Our aim is to help the client, in accomplishing its objectives by following a systematic and disciplined approach towards evaluating and improving the effectiveness of risk management, control and corporate governance. Our commitment to integrity and accountability provides value to the senior management and an objective source of independent advice.

The scope of our internal audit includes compliance of standard internal control procedures, reliability of financial reporting, deterring and investigating corporate and financial fraud, compliance with various laws and regulations and safeguarding the assets of our clients.